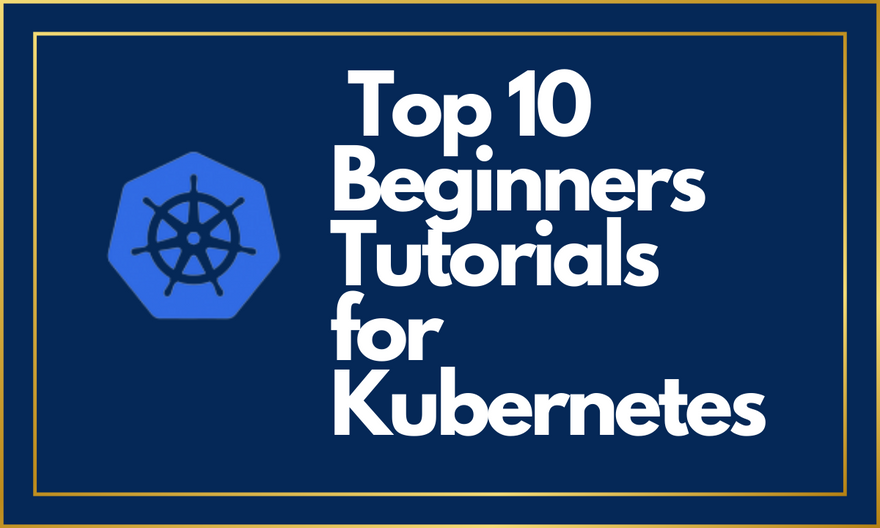 Introduction
Kubernetes is gradually becoming one of the most popular topics for the techies and DevOps enthusiasts to learn and use. But with all this enthusiasm and excitement, one gets confused on how to and where to start learning about K8s effectively.
So, in this article we will list out the Top 10 video tutorial sources that one can follow to learn Kubernetes easily.
Video Tutorial Sources
The video tutorial sources can vary from individual channels on YouTube to courses designed by various market-leaders in the Kubernetes space. This list is not sorted based on the best to worst. All of these sources have an equally good content and it depends on the individual to choose one from them or all together as per his/her choice.
Free Code Camp
Free Code Camp is not a new name to many of you. It is know to be the hub for several courses that are available for free to all the users on their YouTube channel. They also have an introductory crash course for the beginners who want to get started with K8s. You can either visit their YouTube channel here or can watch the video below.
TechWorld with Nana
This YouTube channel is run by Nana Janashia, who is a DevOps consultant and trainer. She is also a CNCF Ambassador and has great content available on her YouTube channel for free. She can not only help you get started with K8s but also she is a great guide for your DevOps journey as well. You can visit her channel here or can simply watch her full course on K8s for beginners below.
Kunal Kushwaha
Kunal is someone you hear about more often in the Tech space. He is a cloud-native enthusiast and is a great mentor for the people in tech. He has a vision for quality and free education accessible to all and he aims to do that through his YouTube channel and also his community Common Classroom. You can watch his beginners tutorial on K8s below.
Daily Code Buffer
This YouTube channel is run by Shabbir Dawoodi who is full-stack developer and loves to mentor people in several technologies through his YouTube channel Daily Code Buffer. This channel also has a great all-in-one tutorial for beginners that you can watch below.
Intellipaat
Intellipaat is a online certification platform where they provide several programs for different kinds of certifications. They have also several course playlists available for free on their YouTube channel. You can check out their channel for other such videos and can watch the Kubernetes guide below.
Kube by Example
Kube by Example is an initiative by RedHat where you can find multiple lectures on various topics. And they provide a series of video lectures on Kubernetes Fundamentals which is a great place to start with. You can find one of their introductory video below.
Getting started with Kubernetes on Google Cloud
If you're someone who is interested to start his/her K8s journey on GKE (Google Kubernetes Engine), then this is the place where you can start with. This is a curated list of 6 video sessions that are perfectly apt for a newbie in Google K8s. You can watch one of the introductory session below.
Simplilearn
Simplilearn is yet another platform that offers various bootcamps and certification programs that one can undertake and add verified credentials to their technical skill stack. They also provide several tutorials on their YouTube channel for free. They also have a Kubernetes introduction video that you can watch below.
KodeKloud
KodeKloud is a simple, fun and engaging DevOps Learning Platform that provides free hands-on labs as well. You can simply sign up for a free account and gain access to their tutorials and labs on the go. They also have a free curated playlist to get started with Kubernetes available on their YouTube channel for beginners. Find one of the introductory videos below.
Saiyam Pathak
Last but not the least, this is a very special mention. Saiyam is someone I know personally and I don't mind calling him the Master Jedi in the cloud-native space. He is the Director of Technical Evangelism for Civo. He is a also a CNCF Ambassador. He loves teaching in public and building great cloud-native content for all. You can find some really awesome content on his YouTube channel. He is the ultimate source if you want to start with All-Things-DevOps. You can watch one of his videos on Kubernetes below.
And if you're preparing for any of the Kubernetes CNCF certifications, then he has some pretty great content for all of you.
Closing Notes
With this, we have come to an end of the list for our top 10 video resources to get started with Kubernetes. I hope all of you found something interesting and something that suits your way of learning and understanding from this list.
Feel free to show some love to this article if you found this really useful and also don't forget to drop in you feedback or any other additional resources that I might have missed out.
Note: All the embedded video clips are sole properties of their respective owners and are used here only as referenced resources for this article.