Work with us!
Our backfill for Scott is now open, and we're expanding our team to EMEA! Join our Lisbon office as a Developer Advocate and help us strengthen our community! Learn more and apply here. Stay tuned as we'll have a couple more spots open in Chile!
Deduplication and You
Have you ever stumbled across the dedup_key in a PagerDuty event and wondered how you can put it to work for you? Mandi wrote up some hints and tips for using the dedup_key and posted it to our ops.io blog.
The post was inspired by a question on the Community Forums, where you, too, can ask questions and get answers.
Find us in person!
Where in the world is PagerDuty DevRel? We're back on the road in 2023!
Find more Dutonians at our global events.
We hope to see you! Say hi, we might have PagerDuty stickers. :D
We're also virtual!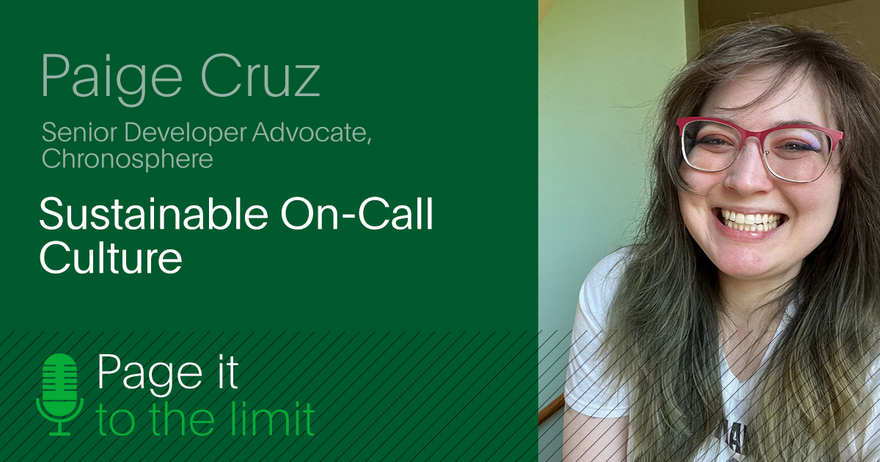 If you missed any previous episodes, no worries! They're all in our feed or available online at pageittothelimit.com.
Subscribe to Page it to the Limit so you never miss an episode. We've got a bunch of great episodes in the pipeline for you!
On Twitch
We're on Twitch, covering all things PagerDuty. Our regular show is:
HowTo Happy Hour: Fridays at 4pm Eastern / 1pm Pacific.
Make sure you're following us so you can be there live! You can also view our most recent episodes on Twitch. You can see some of our earlier streams on the YouTube playlist.
Next week on the HowTo Happy Hour, we'll be joined by Frank Emery to talk about the new release of Global Rules in Event Orchestration. We've had this in our internal PagerDuty account for a few weeks, and it is slick. You don't want to miss it!
Miss out on last week's Process Automation streams? They're both now up on YouTube. Check out the release notes and the Happy Hour Next-Generation Runners Architecture deep dive.
Get in Touch
If you have a question about PagerDuty, check out our Community Forums for advice from friendly folks. If you'd like to be on our podcast or Twitch, or just say hi, email us at community-team@pagerduty.com. We'd love to hear what you're doing with PagerDuty!
Follow us on Social Media!