Backstage with PagerDuty
Are you using Backstage for your internal developer portal? PagerDuty is now on the Spotify Marketplace for Backstage! Trigger incidents, see active incidents, and identify the on-call engineer for your services directly from Backstage. Check it out here and hang out with us on the Backstage Discord server!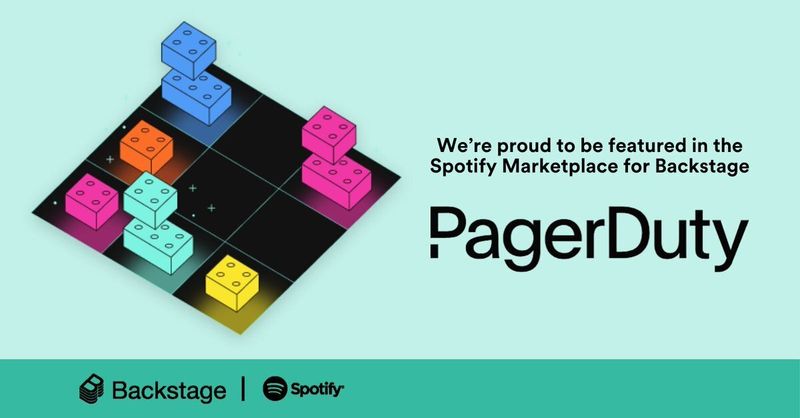 🎟️ Find us in person!
Where in the world is the PagerDuty DevRel team?
Where else you can find Dutonians in November:
Find more Dutonians at our global events. 👋 Say hi if you're there and share your experience with us - we're happy to connect and spread the Pagey love!
We're Virtual!
🎧 On the Podcast(s)
Milestone week on Page it to the Limit! Our 100th episode! We interviewed some of the most-tenured PagerDuty employees to learn more about how PagerDuty has changed and evolved over the last 14 years. If you've never heard PagerDuty's origin story, or how those awesome barbershop quartet ringtones were created, those stories and more are in this episode!
New on The Unplanned Show, Episode 5: DataOps with Snowflake!
Subscribe in your favorite podcatcher!
📺 On Our Live Streams
We're on Twitch, covering all things PagerDuty, with some of our streams also broadcasting on LinkedIn!
Our regular shows are:
Make sure you're following us so you can be there live! You can view our most recent episodes on Twitch and LinkedIn. See some of our earlier streams on the YouTube playlist.
🤝 Get in Touch
Join the PagerDuty Community and connect with super users to learn best practices, network, ask questions, share your thoughts, showcase your projects, give product feedback and more!
Would you like to be on our podcast, Twitch live, blog or next community meetup? Login/sign up to PagerDuty Community and submit your work here, or email us at community-team@pagerduty.com. We'd love to hear what you're doing with PagerDuty!
💚 Follow us