The IT industry is an evolving and changing place. The multi year pandemic has heightened a lot of the challenges that the industry has faced and also accelerated solutions.
It's not just IT alone that are facing challenges, manufacturers, retailers, healthcare, finance, they are all facing challenges due to the way we as humans want to work or how we want to interact with these industries.
According to a new report in 2022 82% of IT leaders say that they have adopted the hybrid cloud to answer some of the challenges they are facing.
And as a result we are seeing more and more interest and conversations around solutions such as Azure Stack HCI.
What is the Azure Stack HCI?
The official definition of Azure Stack HCI from Microsoft is:
"Azure Stack HCI is a hyperconverged infrastructure (HCI) cluster solution that hosts virtualized Windows and Linux workloads and their storage in a hybrid environment that combines on-premises infrastructure with Azure cloud services."
So what does that actually mean?
Azure Stack HCI is hardware that lives in your datacenter.
It runs the Azure Stack HCI operating system, which is very similar to Windows Server. And you can manage it using the Windows Admin Centre tool. Which means for a lot of organisations they can use existing skills and use products familiar to them and their engineers.
You can simplify your adoption of a hybrid cloud strategy when you use Azure Stack HCI as it was designed with hybrid in mind. It already has integration with Azure built in. You can see and manage certain aspects of your HCI clusters from inside the Azure Portal!
With Azure Stack HCI you can use existing skills, connect to Azure and gain hyperconverged efficiency.
What is Azure Stack HCI used for?
Azure Stack HCI has many great use cases and it also has examples where it doesn't belong as the right solution.
If you are an organisation who already is using some Azure services, for example Azure Files, Azure Backup, Azure DevTest Labs in your environment and it's time to look at your virtualisation platform. Azure Stack HCI is a great option.
You can modernise that virtualisation with one eye to the investments you've already made within the Azure ecosystem. As well as an eye on the existing investments, Azure Stack HCI can still integrate third party products you are already using.
If we look at Colorado State University (CSU), they did just that. You can read their full story and how Azure Stack HCI has helped simplify their environment here.
Some companies or industries might have the need for an "air gapped" network. This kind of disconnected scenario isn't suitable for Azure Stack HCI. Azure Stack HCI needs to be connected to Azure. There is no functionality that allows it to run without being connected to Azure, it needs to at least talk to Azure once every 30 days.
What is the difference between Azure Stack and Azure Stack HCI?
A while back Azure Stack was a product, now it's a family of products. You have Azure Stack Edge, Azure Stack HCI and Azure Stack Hub.
Azure Stack Edge is great for providing machine learning at the edge or network data transfer from edge to cloud.
Azure Stack HCI, as we've discussed, is great for modernising on-premises architecture and providing scalable virtualization and storage.
Azure Stack HCI, is the solution to running your own private, connected or disconnected cloud using Azure services on-premises. It's a great option for those "air gapped" networks.
What data does Azure Stack HCI send to Microsoft?
Azure Stack HCI needs to talk to Azure at least once every 30 days. What data is it collecting and sending to Azure from your environment?
It is not sending virtual machine names, configurations or contents of your resources to the cloud, unless you are using services like Azure Backup or Azure Site Recovery and have explicitly elected to send that information.
What Azure Stack HCI is sending back to Azure is diagnostic data. It's collecting and sending data that helps to keep your HCI clusters up to date, secure and operating properly.
The data that is collected is retained for 90 days within a US located Azure datacenter.
There is a lot of diagnostic data that is collected, a sample of that data is:
Information about servers such as operating system version, processor model, memory size,
A list of Azure Stack HCI server features that are installed
Information to measure the reliability of Hyper-V
And much more, you can find a comprehensive list here.
Does Azure Stack HCI replace Windows Server?
The short answer is no, they are two different products, with two different jobs.
Windows Server is an operating system that can help provide you with great functionality in your business. You can run Active Directory services on a Windows Server. You can run DNS and DHCP services on your Windows Server. Crucial services for any organisation to run.
Windows Server needs a host though. It needs somewhere to live and that's where Azure Stack HCI comes in. It can be that host. Azure Stack HCI can host Windows virtual machines and Linux. It can also host Kubernetes clusters or Azure Virtual Desktop (AVD).
They serve different purposes in your environment.
What's new in Azure Stack HCI?
At Microsoft Ignite in 2022 there were a raft of interesting updates released relating to Azure Stack HCI. You can find out more about them from this video:
Learn more about Azure Stack HCI
If you want to dive deeper in to this topic there are two great Microsoft Learn learning paths you can follow: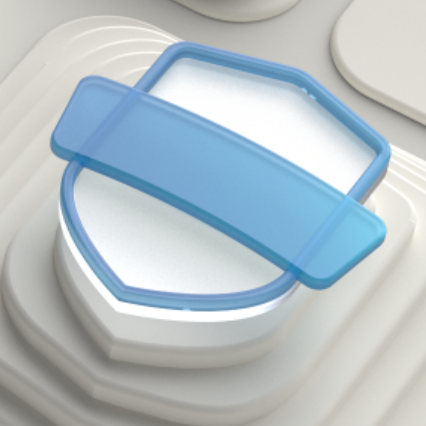 There isn't a dedicated exam to the Azure Stack HCI product, however, you are interested in learning more about hybrid cloud then the Microsoft Certified: Windows Server Hybrid Administrator Associate certification is one to look into.