Here's the scoop on the latest New Relic product innovations, partnerships, and events: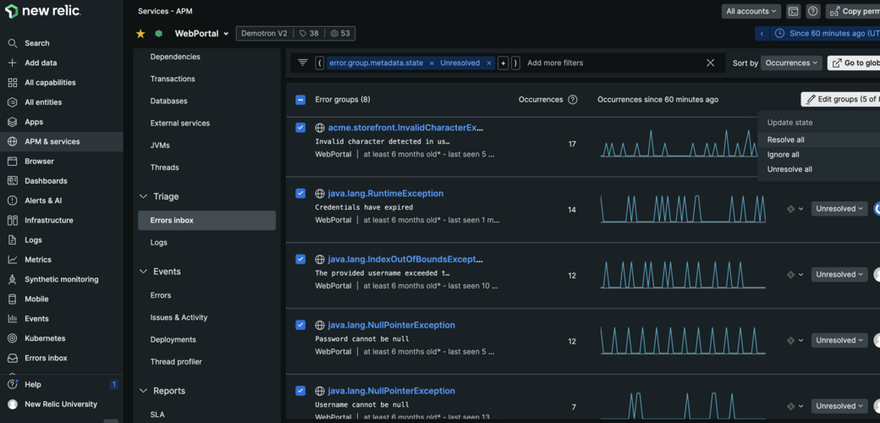 Upgrade your errors inbox experience
New updates speed error-group management and streamline other key tasks:
To learn more, check out the documentation.
End of Life Announcements
New TLS standard requirements: As part of our commitment to security and evolving regulatory Transport Layer Security (TLS) standards, we are updating our TLS requirements for all inbound connections to a minimum version of 1.2 or above, effective October 24, 2022. Read more about this update on this Explorers Hub post, and leave a comment with any questions or concerns.
Support Tip of the Week: Getting started with OpenTelemetry
New Relic has been a major contributor to OpenTelemetry since its start, and we remain committed to open source instrumentation and standardizing our observability offerings on OpenTelemetry. Like the open approach? Check out these resources to help you get started with OpenTelemetry and New Relic.
What's New at New Relic
Learn more about these new features and the rest of our latest releases by checking out What's New.
---
Join New Relic's Slack community to continue the conversation with hundreds of other developers using New Relic.
Not an existing New Relic user? Sign up for a free account to get started!