What's new at New Relic
Learn more about these new features and the rest of our latest releases by checking out What's New.
Easily send Docker and StatsD metrics to New Relic using the OpenTelemetry Collector
Gain performance insights and troubleshoot problems that occur over time with Preserved Traces
Export Logs to CSV or JSON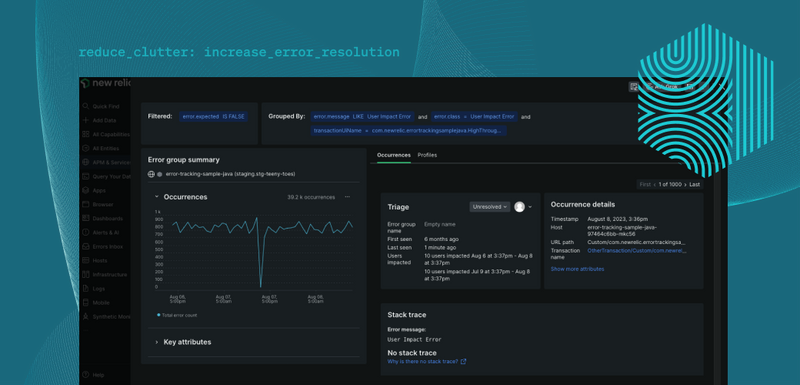 Group errors your way with errors inbox custom fingerprinting
We're rolling out a new errors inbox enhancement, designed to give you the flexibility to group errors according to your needs. Easily reduce clutter, simplify your inbox, and accelerate your error resolution workflows with custom fingerprinting.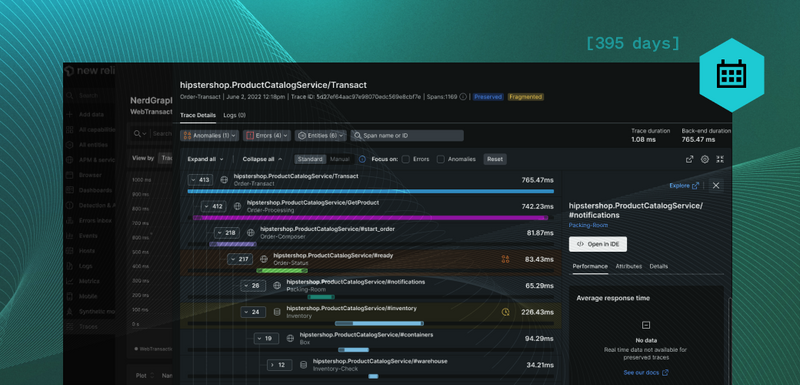 Gain more time for RCA with preserved traces
We're now keeping the distributed traces you view for up to 395 days to allow long-term analysis across your application stack. By storing a snapshot of your trace data for longer periods of time, you can now gain insights into business processes, identify areas of improvement, and investigate security incidents—whenever you're ready to tackle these issues.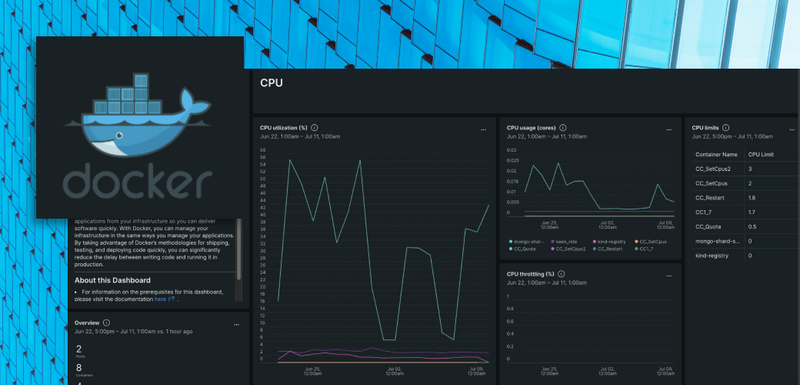 Send Docker and StatsD metrics easily to New Relic via OpenTelemetry Collector
Utilize the OpenTelemetry Collector to export Docker and StatsD metrics directly to New Relic and visualize them in pre-built dashboards without using additional integrations. This also allows you to harvest StatsD metrics independently without the requirement of Docker for scraping.

How to use IAST to prove exploitable vulnerabilities within your first-party code
Boost your app's security with New Relic IAST! Dive into our latest blog post to discover how to detect vulnerabilities in real-time and ensure your first-party code is rock-solid. Don't miss this step-by-step guide!

New Relic User Group Meetups Summer Series
New Relic user meetups are back and you're invited! Join us for one of upcoming user group meetups happening across the US and Canada this summer with food, drinks, and of course—data talk! We've got a jam-packed agenda and we'll wrap up with a little fun playing golf, arcade games, or ping pong (depending on your city)!
---
Not an existing New Relic user? Sign up for a free account to get started!