What's new at New Relic
Your logs in the context of "what changed?"
Gain daily insights on AWS RDS cluster health with database summary tiles.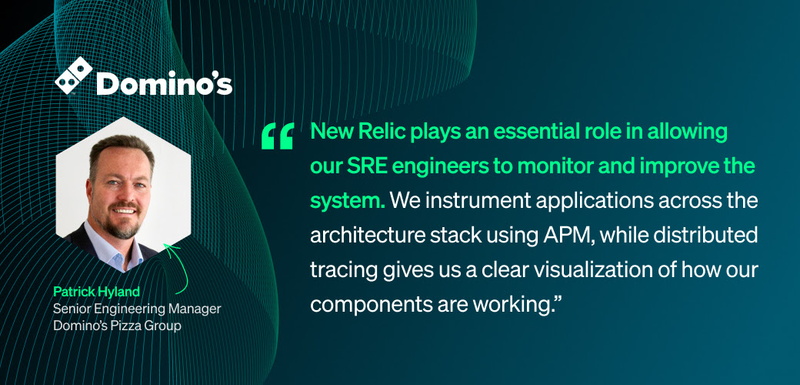 How Domino's UK built an SRE function and modernized reliability operations
Domino's UK takes an academic approach to methodically build an SRE function, reduce errors, and improve engineering speed.
BHOOST implements New Relic free tier for ecommerce observability, quickly identifying bottlenecks and streamlining the troubleshooting process.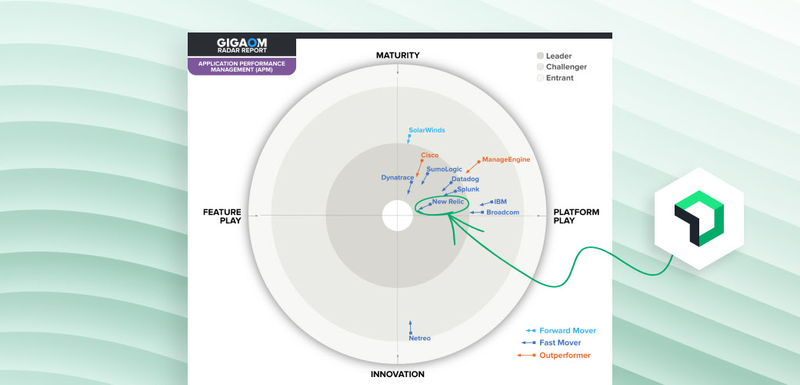 New Relic named an APM Leader by GigaOm
New Relic is named a Leader in the GigaOm 2023 Radar for APM Report! Read why our platform is recognized for its leading execution and value, providing full-stack observability through 30+ connected capabilities and 700+ integrations.

Windows Services
Don't let service disruptions surprise you this holiday season. Bundled with the Windows infrastructure agent, this quickstart helps you monitor the status and start modes of Windows services and hosts in a snap.

State of Observability for Retail report
This report focuses on the adoption and business value of observability across the retail/consumer-focused sector. Topics include outage frequency and cost, deployment stats, ROI, and more. It's based on insights derived from 173 respondents surveyed in association with the 2023 Observability Forecast. Read the Report

New Relic at AWS re:Invent from Nov 27 - Dec 1
New Relic is excited for AWS re:Invent 2023! Contact your account manager to schedule time to meet with us. See you in Vegas! Register Now

How to Set MS Teams as a Destination in Your Workflow
You can use a webhook to set MS Teams as a destination for your alerts. This knowledge base article gives you a sample payload to get you started. Happy Alerting!
---
Not an existing New Relic user? Sign up for a free account to get started!